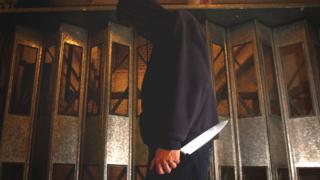 Nearly three-quarters of people caught with knives and offensive weapons in England and Wales in the last year were first-time offenders, figures show.
Ministry of Justice data for the year to March show 72% of those stopped had not been previously dealt with by the courts or police for such an offence.
Overall 22,041 knife or weapon offences were recorded, the highest number since 2010 – and a 34% increase on 2015.
The total number of first-time offences rose between 2014 and 2019.
But the proportion of first-time offenders is actually at its lowest level since 2009 as the number of arrests of people with previous convictions has gone up by a greater degree.
The MoJ figures come amid a national debate on the issue of knife crime, following a spate of assaults and killings involving young people.
They show the offences were committed by 14,183 first-time offenders and 5,653 people with at least one previous knife or weapon crime to their name.
One in five of those convicted or cautioned was aged between 10 and 17, a slight fall on the previous year.
About 37% of offenders were jailed – the same as last year.
The average jail sentence rose from 7.2 to 7.9 months for adults – and from 5.9 to 7.7 months for 16 and 17-year-olds.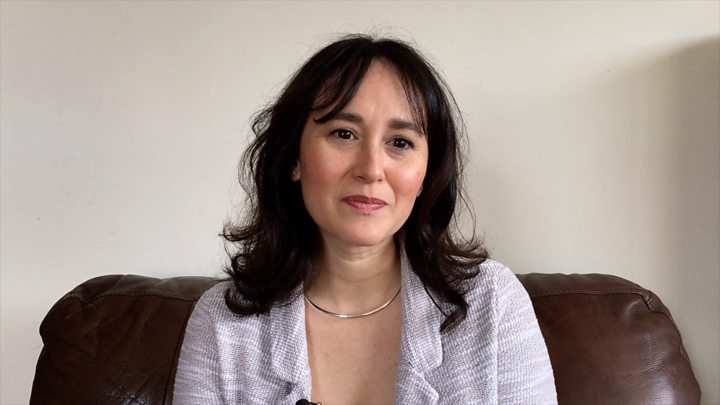 Charlotte Pickles, from the Reform think tank, said the figures suggested tougher sentences were not an answer to knife crime, adding: "Politicians focusing on law enforcement are mistaken – you cannot arrest your way out of this."
She said the root causes of poverty, school exclusion, poor mental health and drugs must be addressed.
Javed Khan, chief executive of the charity Barnardo's, said: "Knife crime is a symptom of a much bigger problem. When young people feel there is little or no possibility of a positive future… they are vulnerable to exploitation and criminality."
Diana Fawcett from Victim Support, said: "It's so important to remember that behind these statistics are victims, bereaved families and friends, witnesses and communities who have all been left devastated."
Data reflects knife crime surge – and police response
A close look at the data suggests that, in terms of knives and objects with blades, a record was set in the first three months of 2019 for the number of possession cases dealt with by police and the courts.
There were 3,682 offences – the highest quarterly total since the statistics were first compiled in 2007.
The figure, which is an estimate because of the time for some cases to be processed in the system, has been above or near the 3,000 mark for three years.
It clearly reflects the surge in knife crime, particularly in large cities, as well as increased police action to tackle the problem.
For example, in the Metropolitan Police, the number of stop-and-searches has rocketed, from 10,940 in March 2018 to 26,913 a year later.
Searches that month led to 514 weapons offences, which may go some way to explaining the record possession figures nationally.
The MoJ figures also show:
The criminal justice system dealt with 13,986 offences of possession of an article with a blade or point in 2018-19
There were 7,175 cases of possession of other kinds of weapons and 880 where a blade or weapon was used to make threats
Suspended sentences rose from 18.9% to 19%, while the percentage of those receiving a caution dropped slightly
Justice minister Robert Buckland said the government was committed to doing everything in its power to stop knife crime and its devastating consequences.
He added the Offensive Weapons Act, which came into effect last month, would make it harder for young people to buy knives and help the police target those most at risk of being drawn into violence.
Stabbing victims in 2019
More than 100 people have been fatally stabbed in the UK so far this year. The motives and circumstances behind killings have varied – as have the age and gender of the victims.